MDC Mould, as a professional carbon fiber mold maker in china, has worked with many tier one molders for Car manufacturers regarding Carbon fiber mold projects.
At this moment, MDC Mould has produced Carbon Fiber Mold with Autoclave technology, and compression molding technology. Herewith we will introduce the advantage of CF (Carbon Fiber)
1.High stiffness 2. High tensile strength 3. Low weight 4.High chemical resistance 5. Low thermal expansion
Due to above characteristic of CF, it has been used in many kinds of industries, such as Aerospace, Automotive,Military, etc.
In the Automotive industry, MDC Mould has collaborated with Qiantu Motor company who is a new Energy Electric Vehicle. All of visible parts are used Carbon Fiber material with Autoclave & Compression molding technology.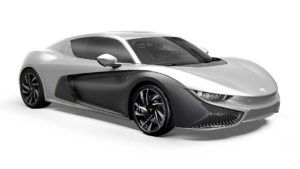 You can click here for more information about carbon fiber mold.