Carbon fiber, also known as graphite fiber, carbon graphite, referred to as CF (Carbon Fiber). It is a microcrystalline graphite material obtained by piling up flake graphite microcrystals and other organic fibers along the fiber axial direction, and undergoing carbonization and graphitization treatments. Carbon fiber is used in places where mechanical properties need to be improved, and can be combined with resin, ceramic, metal and other composite materials. We usually say CFRP, Carbon Fiber Reinforced Plastic, which is a composite material of carbon fiber and resin, and it is also carbon fiber in a narrow sense.

For business in carbon fiber molding, we relying on advanced equipment, scientific technological process and experienced staff, guarantees to provide high-quality molds and product. So MDC Mould get more and more customers confidence and support.
1. You can contact us to produce products related to carbon fiber. Good products start with a good design. MDC Mould has a group of experienced design teams and advanced equipment enables us to make everything well. We are committed in developing products with high precision, good rigidity, good durability and to a high technological standard.
2. You can contact us to order carbon fiber mold to produce the parts you need. MDC Mould have supplied tooling to different markets for more than 20 years including Switzerland, Netherlands, Germany, Italy, USA, United Kingdom, Spain and many more. Making a mold requires a very complicated process, mold milling is only a part of it.
3. Carbon fiber mold, as one of the core parts of MDC molds, have already cooperated with many auto manufacturers' first-tier suppliers. Currently, MDC uses compression molding technology and autoclave technology to manufacture carbon fiber molds. In recent years, MDC is researching and developing various CFRP (carbon fiber reinforced plastic) mold processing molds. In the automotive industry, MDC cooperates with Qiantu Motor Company, which is a new energy electric vehicle. All visible parts are made of carbon fiber material with autoclaving and compression molding technology.
How to manufacturecarbon fiber mold?
Making the mold schedule and designing the carbon fiber mold. Our experienced Team of Engineers work with the latest Engineering tools and software helping you construct a quality plastic part.
Mold milling. Advanced equipment enables us to do every detail well. MDC Mould is committed in developing products with higher precision, better rigidity, more durability and higher technological content.
Molding trial of the new mold, this is a very important step, it can show possible problems, then make improvements until you can produce the good carbon fiber parts. MDC Mould has 500T, 1250T, 2000T, 4000T pressing machines for mold try out.
Sample checking and mold checking. To ensure the best tool quality, MDC Mold has advanced measuring equipment and apparatus such as triple coordinate measuring apparatus to show the quality aspects of every product, process, standards, in fact the base of our quality control.

Carbon fiber molding steps
Preparations. Cutting and laying prepreg, carbon fiber mold and other supporting work, and clean up the carbon fiber mold;
Mold filling and curing. Placing the stacked raw materials into the mold, closing the mold, applying certain pressure, temperature, and setting curing time;
Cooling and demolding. Cooling the mold after hot pressing treatment for a period of time to the mold, then opening the mold for demolding treatment;
Processing and forming. The demolded part needs to be cleaned and polished to make the surface smooth and neat.
NDT and Final Inspection. The parts will be inspected according to the requirements of design documents.
MDC is a leading compression mould company and a high-quality carbon fiber mold supplier. We have professional knowledge in carbon fiber molding technology. MDC manufacture molded parts for a variety of automotive, aerospace, industrial, robotic and medical applications. Our molded parts are made of 100% carbon fiber and vacuum injected with epoxy resin. Other cutting, drilling and finishing can be included as needed to provide you with complete carbon fiber parts. MDC Mould, as a professional maker of carbon fiber mold in china, has worked with many tier-one molders for Car manufacturers on carbon fiber mold projects. In the Automotive industry, MDC Mould has collaborated with Qiantu Motor company who developed a new Energy Electric Vehicle. All visible parts are based on Carbon Fiber material with Autoclave & Compression molding technology. Right now, MDC Mould has produced many molds for carbon fiber molding with the Autoclave technology, and compression molding technology.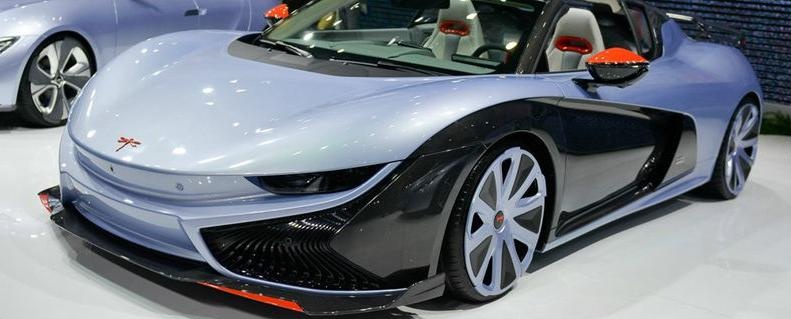 Related Reading
Everything you know about carbon fiber molding
Carbon fiber parts requirements for the mold
how to make carbon fiber mold?
Steps for molding carbon fiber bicycle frame by mold