---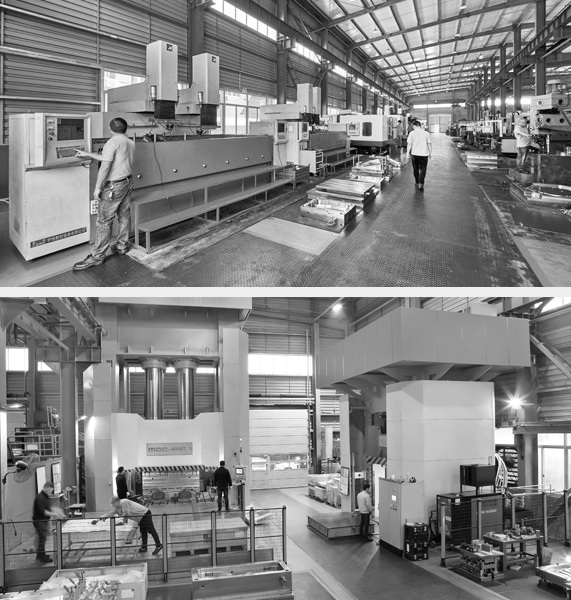 We have "State-of–the-art" equipment, leading edge technological process and our first-class employees guarantees delivery to our customers across the world with high quality mold and products.
Our skilled technicians are capable of meeting and even exceeding the customer's demands on quality with the help of state-of –the-art lathes, complex electric machining technology, and unique manufacturing processes.
Sophisticated equipment has enabled us to produce each and every little thing. MDC makes all kinds of effort to create simple structured, more precise, stronger rigidity, longer durability and higher technological products.
Hydraulic press
Our 4000T molding press guarantees our customer that the mold will perform at the highest level of readiness for production.
Mold heating type: Hot oil / Electric Cartridge/ Steam heating
Hydraulic cylinders we apply: Parker, HPS, Merkle, SMC. Etc.
Molding Press with platen size : 3600mm*2400mm
CNC
Our machine workshop is operated from DNC/PC link or network directly from designers to the shop floor, where highly skilled operators create their own machining programs, giving them total control over the production and the flexibility of roughing or finishing.
Machinery: High speed CNC milling machines
CNC milling machines
Drilling & deep drilling machines
Spark erosion machine
CNC precise machine
Fitting machine
500T,1500T&4000T Press machine