SMC mold supplier product case
Join Date: 2022-10-31
When you see the picture of the workers trying out the mold below, do you wonder what mold they are making? Smart you may already know that this is the SMC agricultural tractor roof mold! The design, manufacture and production of SMC molds are the business that MDC has been engaged in and loves.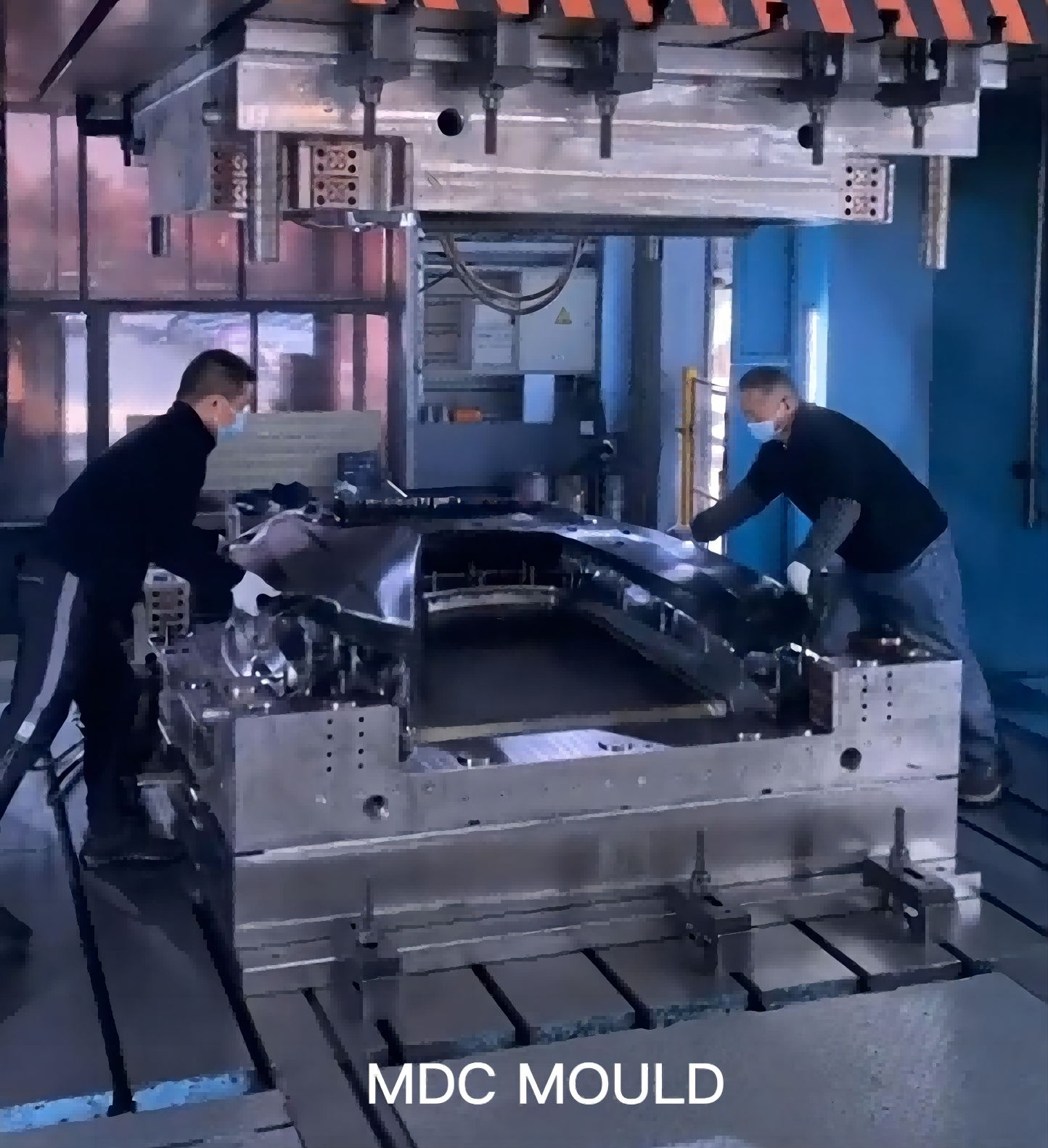 Now let's introduce the production process of SMC.
Sheet molding compound (SMC) is produced by using SMC unit, which is covered with plastic (such as PE, polyester) film on the top and bottom, and resin paste (containing resin, curing agent, thickener, filler and some auxiliary materials) is impregnated short. Cut fiber (about 1 inch long) or chopped strand mat, semi-finished sheet molding compound (sheet) for use in the dry molding process.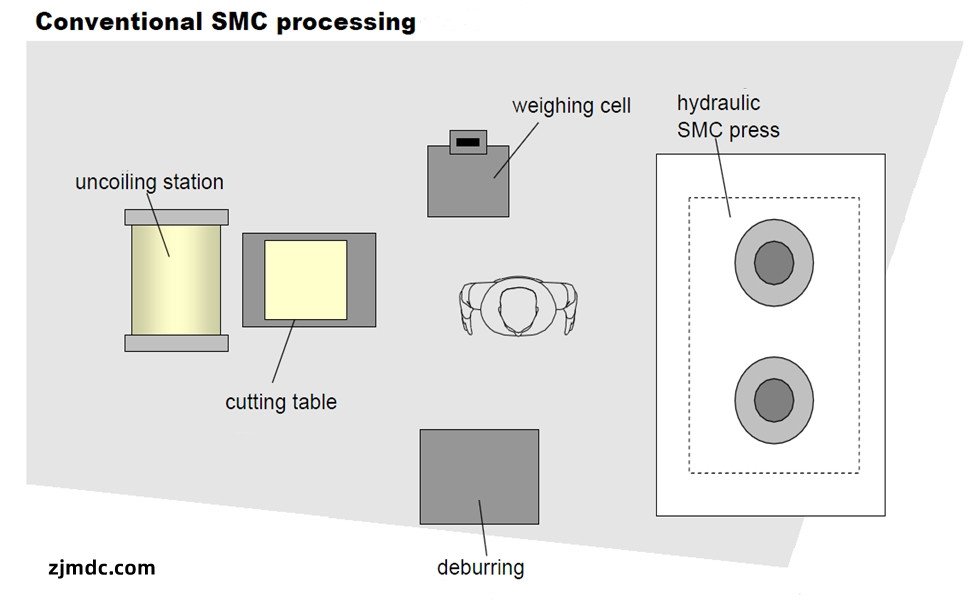 After understanding the SMC process, the SMC mold is ready to come out.
On the market, SMC molds have been used in various fields and penetrated into all aspects of life. Products made by SMC can be seen in railway transportation, industry, medical care, agricultural tools, etc.
Product advantages made by SMC molds
1. Light weight and high strength, the strength of SMC material is equivalent to that of steel, but the quality is only a quarter of that of steel;
2. Flame retardant, Class A flame retardant, smokeless and non-toxic when it exceeds the melting point;
3. Acid and alkali resistance, corrosion resistance, in the high acid and alkali working environment, the SMC material is not easy to undergo physical changes, and its performance far exceeds that of metals;
4. Anti-mildew and antibacterial, effectively inhibit the proliferation of mildew and improve the efficiency of product use;
5. Good fatigue resistance, the fatigue resistance of steel and most metal materials is 40%-50%, and the fatigue resistance of SMC materials is 70%-80%;
6. Excellent electrical properties, can maintain good dielectric properties at high frequencies, not affected by electromagnetic effects, does not reflect electromagnetic waves, and prevents electrostatic adsorption;
7. Thermal insulation, low thermal conductivity, effectively improve the service life of the product;
8. SMC mold has a long service life

If you have an order, MDC's team will serve you wholeheartedly and customize a complete product production plan for you, please remember to contact us!