SMC pedal mould
Join Date: 2022-09-02
The pedals of cars are also very common in our lives, and they are very familiar to car owners. Especially for medium and large SUVs, it is necessary to install car pedals.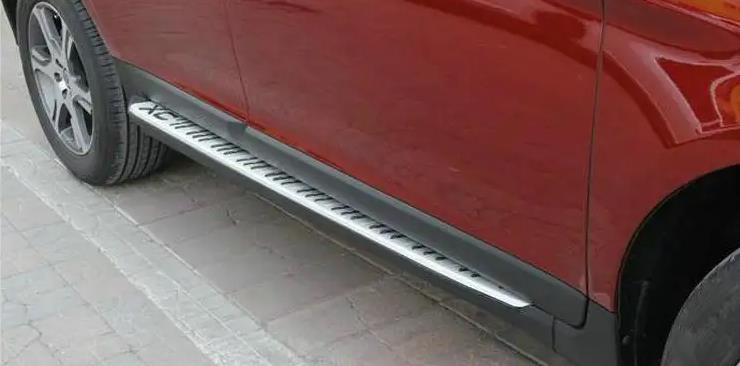 What is the function of car pedals?
1. Provide convenience for some elderly people and children when getting on and off the bus;
2. There are pedals to protect the body when passing through low-lying roads, and the pedals can also prevent bicycles from damaging the paint;
3. Stepping on the pedals when washing the car can clean the dead corners of the roof;
4. It can improve the coordination of vehicle appearance.
So what is the best material for car pedals? There are more plastic and aluminum alloy materials on the market. The plastic strength is not enough, and it will age after a long time, and the aluminum alloy will oxidize after a long time, and there will be spots.
The editor wants to introduce the SMC pedal mold. We have introduced its advantages before. The SMC mold is light in weight, but strong in strength, not easy to oxidize, resistant to high temperature and corrosion, and many parts of the car are made of SMC molds. Made of materials, such as SMC bumper molds, front cover molds, lamp molds, etc., so the production of SMC pedal molds is also inevitable.
SMC molds are widely used in the automotive industry, and have achieved remarkable results in reducing the weight of automobiles. MDC Mould is a professional SMC supplier. The use of SMC moulds has also produced many cases in the automotive industry. The cooperative customers are all over the world, including the Netherlands, Italy, Portugal, etc., and we welcome your consultation!