MDC Mould Leads the Way with Innovative SMC Moulds, and DFM Solutions
Join Date: 2023-09-28
MDC Mould, a pioneering force in the mold manufacturing industry, is proud to announce a range of cutting-edge solutions encompassing composite molds, compression molds, SMC (Sheet Molding Compound) moulds, and Design for Manufacturability (DFM) services. These latest offerings are designed to meet the evolving needs of industries, propelling manufacturing innovations into the future.
Composite Molds by MDC Mould
MDC Mould introduces its state-of-the-art Composite Mold series, tailored to the production of components using advanced composite materials. These molds are engineered to serve a multitude of sectors, including aerospace, automotive, marine, and renewable energy. Composite materials are renowned for their exceptional strength-to-weight ratios and corrosion resistance, making them the go-to choice for future manufacturing endeavors. Leveraging innovative design and advanced manufacturing processes, MDC Mould's Composite Molds redefine efficiency and ensure product quality and consistency.
Compression Molds Reinvented
Our Compression Mold solutions are a testament to MDC Mould's commitment to manufacturing excellence. With these molds, we enable our clients to efficiently produce high-precision components for a wide array of applications. Compression molding offers superior control over part geometry and material distribution, making it ideal for industries demanding precision and consistency.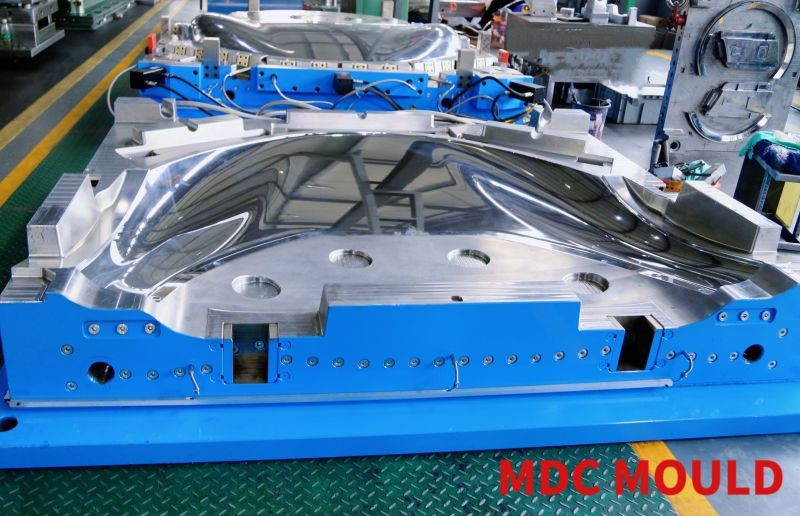 Revolutionary SMC Moulds
MDC Mould's SMC (Sheet Molding Compound) Mould series represents the pinnacle of manufacturing technology and material innovation. These molds are specially designed for shaping high-performance composite materials and find applications across automotive, aerospace, construction, and energy sectors. SMC materials boast exceptional strength, corrosion resistance, and lightweight characteristics, positioning them as the material of choice for future manufacturing. MDC Mould's SMC Mould series elevates production efficiency to new heights while ensuring product quality and consistency through innovative design and advanced manufacturing techniques.
Optimized DFM Solutions
Design for Manufacturability (DFM) is a critical concept in modern manufacturing, emphasizing the consideration of manufacturability during the product design phase. MDC Mould now offers enhanced DFM solutions aimed at helping clients minimize manufacturing costs, boost production efficiency, and reduce time-to-market. Our optimized DFM tools and consulting services assist clients in streamlining their designs to fit seamlessly into existing manufacturing processes, reducing unnecessary complexity, minimizing waste, and enhancing product quality.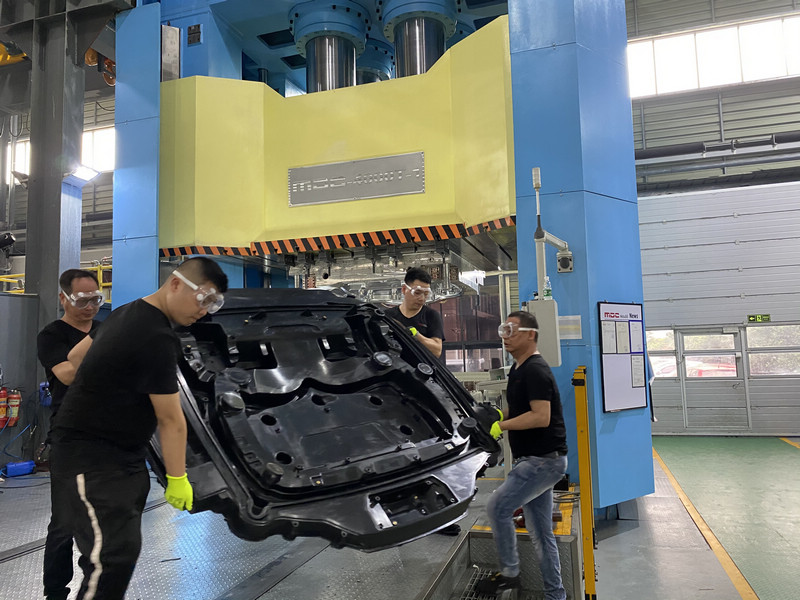 Mr.Wang, CEO of MDC Mould, stated upon the announcement of these innovations, "We have always been committed to providing our clients with state-of-the-art solutions to meet the ever-changing market demands. With the introduction of our Composite Mold series, Compression Molds, SMC Moulds, and optimized DFM services, we empower clients to tackle the challenges of modern manufacturing, ushering in higher efficiency and more sustainable production methods. This is our commitment to the continuous advancement of the industry."
MDC Mould's innovations promise to open new doors for the manufacturing industry, encouraging innovation, and driving sustainability. The company looks forward to collaborating with partners across various industries to shape the future of manufacturing. For further information on these new products and services, please don't hesitate to contact MDC Mould's sales team.