SMC mold market analysis
Join Date: 2022-11-17
According to statistics, from 2016 to 2019, the market size of the domestic mold industry increased from 273.1 billion yuan to 311.9 billion yuan, with a CAGR of 4.53%. In 2020, affected by the epidemic, the market size of the domestic mold industry will drop to 276.6 billion yuan, a year-on-year decrease of 11.3%. It is expected that the market size of China's mold industry will rebound in 2021, reaching 302.833 billion yuan. In the future, it will maintain a stable growth form, and SMC molds are one of them. We can also predict that the development trend of SMC molds in recent years is very good, and there will be more room for development in the future. (As shown below)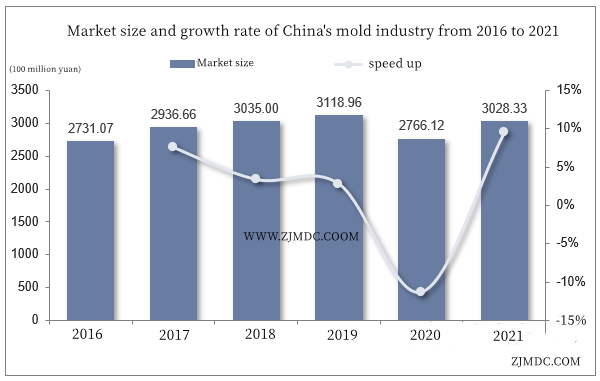 At present, SMC materials are constantly popularized and applied, and they are involved in many fields, such as automobiles, industry, medical care, bathroom, electronics, etc., which are closely related to our lives. Therefore, the market for SMC products is also very broad, and it is very important to find a good SMC mold manufacturer.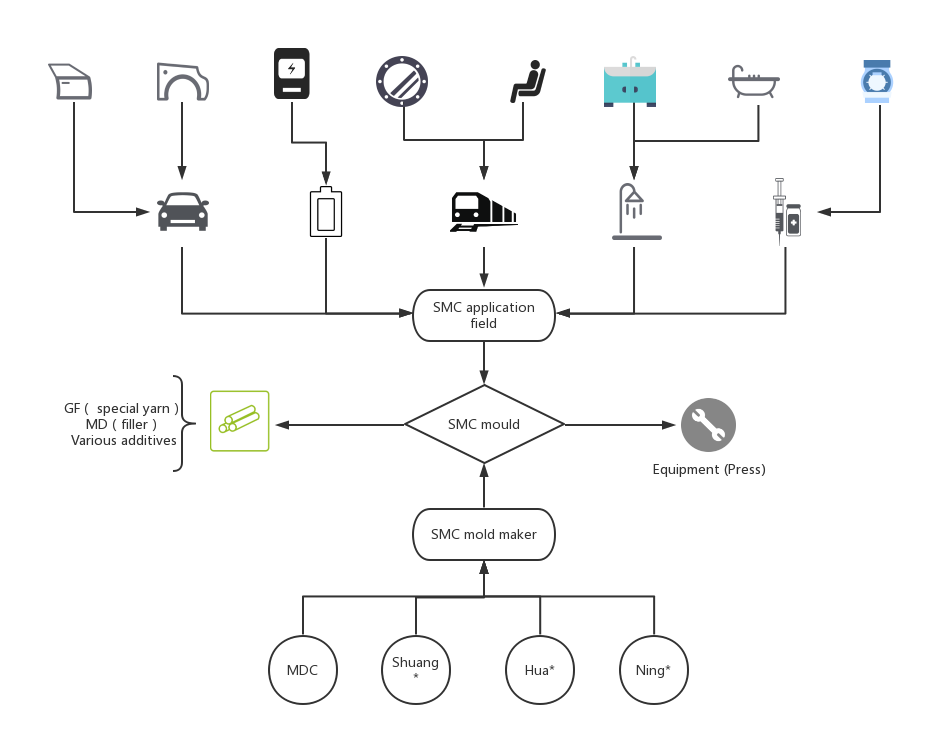 In China, there are also many SMC mold manufacturers, but here, it is worth mentioning that an SMC mold manufacturer in Huangyan, Taizhou, Zhejiang - MDC mold, excellent SMC mold design and manufacturing capabilities make MDC the first choice for many customers to cooperate , such as McLaren, Lamborghini brands, etc.
First of all, I will introduce the equipment capabilities of MDC. MDC has a 2,000-ton press, which can ensure a high degree of precision in the production process of the mold.
Mold heating type: oil temperature heating/electric heating/steam heating
Hydraulic cylinders used: Parker, HPS, Merkle, MDC brand, etc.
Hydraulic machine working table: 3600mm*2400mm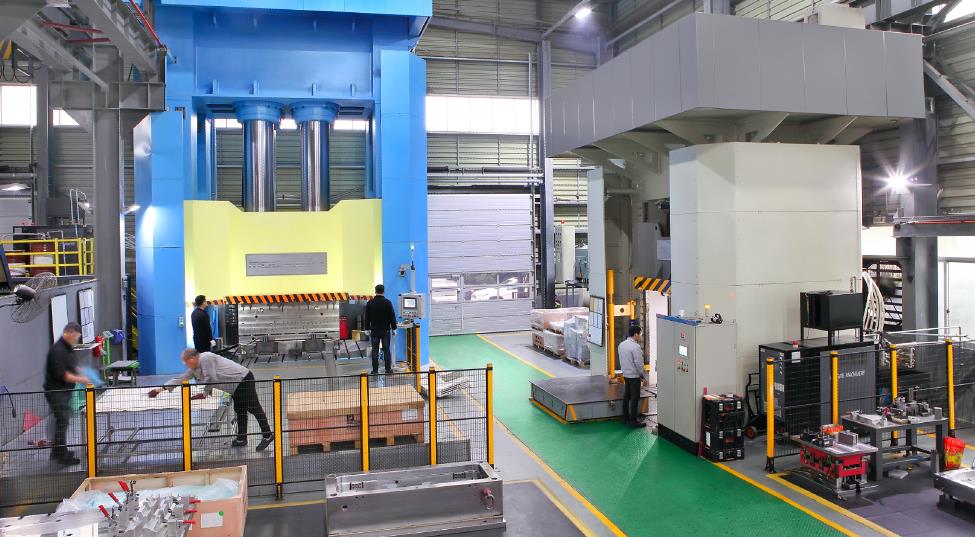 In addition to hydraulic presses, there are also high-speed CNC milling machines, CNC milling machines, wire cutting, CNC finishing, assembly machinery and other equipment.
MDC's experienced engineers, imported equipment, and sophisticated machining processes can meet customer quality requirements.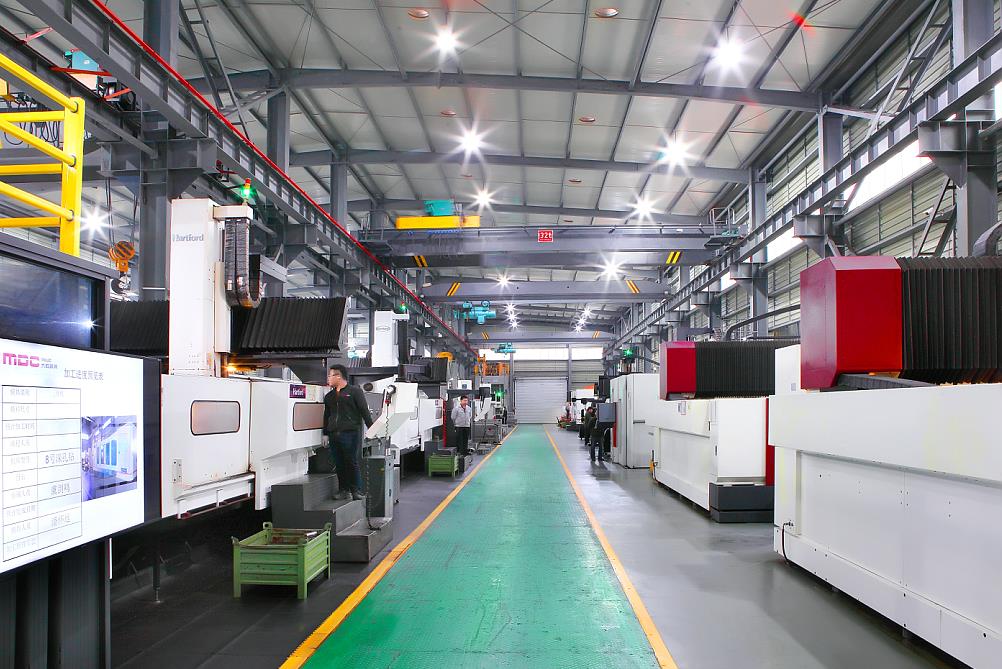 Because SMC can be molded into complex shapes, its excellent mechanical properties and surface appearance, as well as excellent electrical insulation, make this SMC material ideal for Class A automotive body panels, high-strength electrical components, and various structural components. There are also many excellent cases of MDC in SMC molds, you can see the following groups of product displays.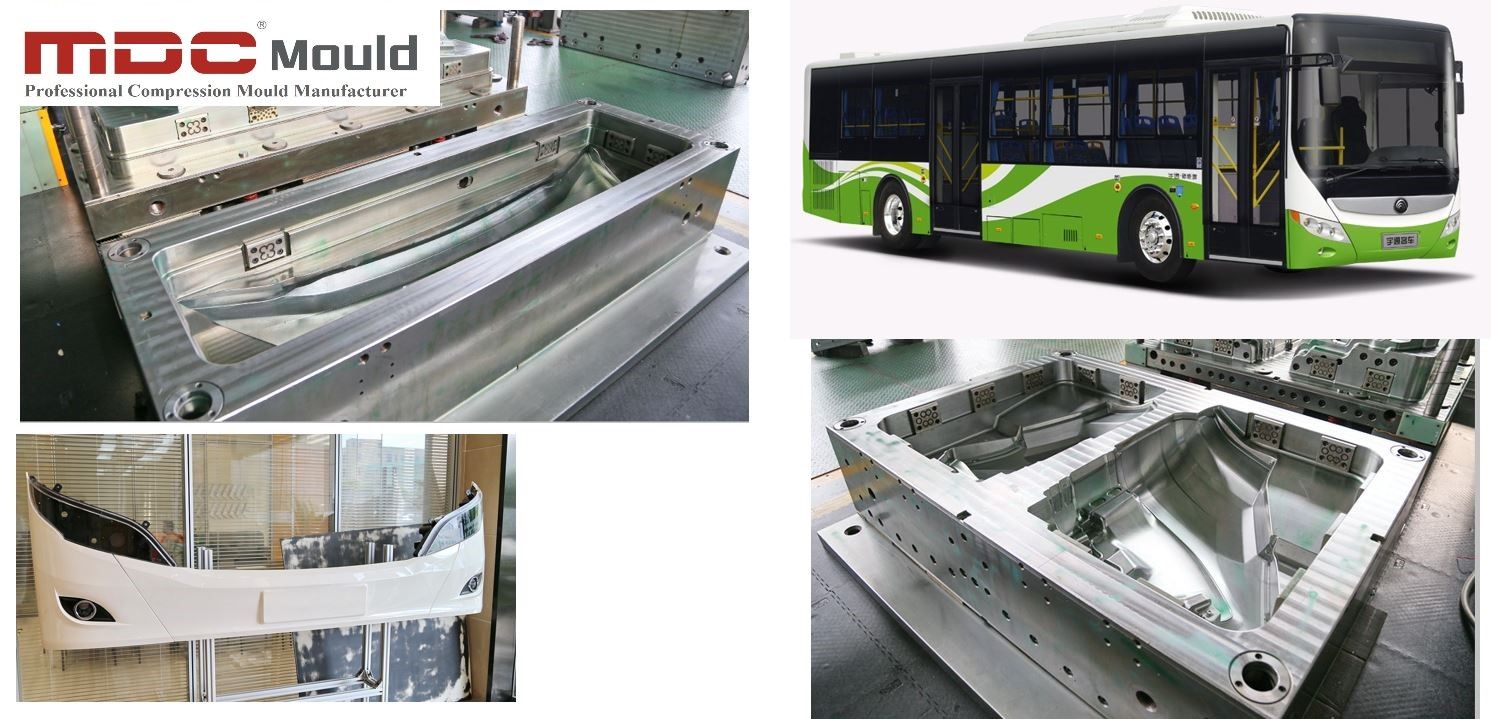 SMC bus bumper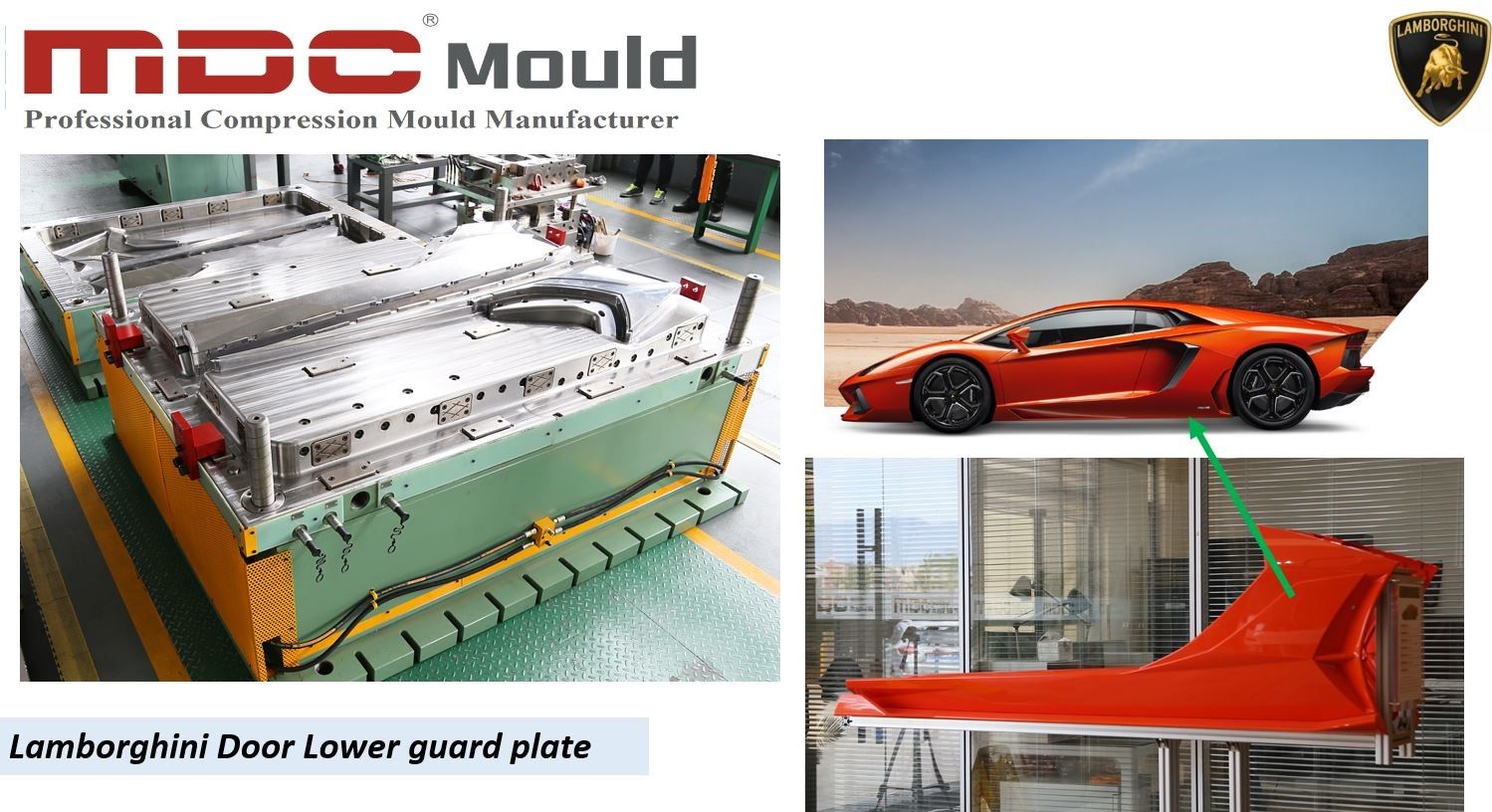 SMC door lower guard pate
SMC molds have a wide range of applications, these are only part of the display, if you have other molds you want to see, you can contact us.
Regarding delivery time, you can always trust our team, not only fast delivery, but also high quality level of compression molds, including SMC, BMC, LFT, GMT, CARBONFIRBER, etc.
If you have an order, please get in touch with our team, we are here to serve you.