Specialize in Compression molds
front panel mould

 > 
Compression Mould
/
Automotive mould / front panel mould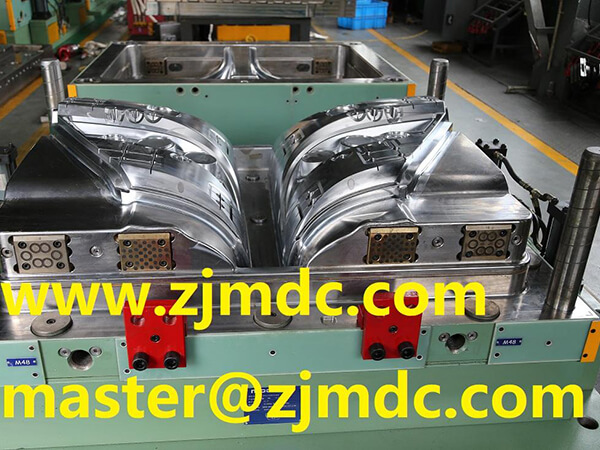 As we all know, One of the advantages of compression moulding is used to form large flat-panel products. Therefore, for the front panel, top panel and other automotive panel components, MDC mould has already cooperated with many domestic and foreign automotive manufacturers.
MDC has carried out the SMC front panel mould project for various types of vehicles such as buses, trucks and agricultural tractors. We use advanced 5-axis high-speed milling machines for high-precision milling.
Why more and more automobile front panel have begun to adopt SMC molding manufacturing. It is mainly caused by the following four characteristics:
(1)light weight: in the case of ensuring stiffness and strength, the same parts, the use of SMC moulding composite material and steel materials, compared to reduce the weight of 20-30%. Therefore, the automotive industry now pay attention to the lightweight era, SMC moldng composite material is the ideal material for the automobile.
(2) physical properties: we all know that the general plastic in the case of heating, will melt soft, and this SMC molding material can maintain good strength and stiffness at high temperature, basically can compete with aluminum alloy materials, is the ideal material for plastic steel.
(3) corrosion resistance, bending resistance, high reliability:like car cover parts, wind and rain and sun, so it requires strong corrosion resistance, and this SMC molding material, just meet this requirement, it does not need other special treatment, itself is a kind of corrosion resistant material. At the same time, SMC molding material in the impact of external forces, the rebound ability of dents or depressions, also much stronger than steel.
(4) heat resistance is good:since the previous SMC mold material has excellent physical properties, in the case of heating still will not become soft. This SMC material can maintain dimensional stability from -50 degrees Celsius to +200 degrees Celsius.
Related products:
Copyright © 2020 MDC Mould | China best Compression Mould manufacturer