Specialize in Compression molds
---
SMC Compression Moulding Advantages
Join Date: 2022-11-30
1. Adding different fillers greatly reduces the cost, and can meet the requirements of lightweight and low shrinkage.
2. High production efficiency, suitable for mass production.
3. Due to accurate weighing and loading, the material utilization rate is high.
4. Good working environment for closed mould forming.
5. The moulding process is simple, easy to mechanize and automate, save manpower, and does not require high proficiency of workers.
6. Large-scale products can be formed.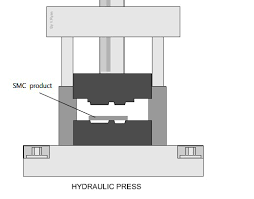 Copyright © 2020 MDC Mould | China best Compression Mould manufacturer